Car Service in Bellport, NY 11713
Limo Service Bellport, varState Short
What types of limos are there? Limousines exist in a variety of shapes, sizes, and styles, and the product line has grown significantly in recent years. We've found at King Car and Limo that consumers in the Bellport, NY area are often perplexed by a large number of options accessible to them. It's difficult to tell which limo is best suited for their needs with so many possibilities. As the leading limo service in Suffolk County, we assist our clients in selecting the best limo for their needs and explaining the benefits and drawbacks of each vehicle. Here's a quick rundown of the many choices accessible to you.
Limousine Hummer: This has increased in popularity over time since there's something really elegant about a car like this. Compared to other limousines on the market, the design is highly raw and angular, which gives it a special appeal. The Hummer limousine comfortably seats 20 to 24 passengers and is ideal for huge occasions.
Limousine Sedan: If you're looking for a premium car service Bellport, NY you should select a sedan limo since it is relatively subtle, yet it is also very classy and fancy. It has the appearance of a sedan, yet it exudes an undeniable air of elegance that is quite appealing. This limo is appropriate for both formal and informal events, and it comfortably seats 4 to 5 persons.
Limousine SUV: The SUV limousine, like the Hummer limousine, stands out and has its own unique personality. Because it's great for small family vacations and celebrations, several Boston limo providers have begun to offer this car. SUV limousines are preferred by families with children since they are large and provide amenities like TVs and infant seat hooks. SUV limos can transport up to 6 people.
Limousine Lincoln: Lincoln is known for being the epitome of luxury, and its limousines are always in high demand. Lincoln limousines are stylish and striking, making them excellent for formal occasions such as weddings, conferences, and celebrations. If you need to make a statement, a Lincoln limo is the way to go. This vehicle comfortably seats 12 to 16 persons.
You may also book a limo bus or a stretch limo for your event, although they are more conspicuous and better suited to bigger groups.
Why ride in a limo?
What is it about a limo that makes it so enticing and exciting? At King Car and Limo, we have seen so many people transfixed by the elegance of a limo ride. However, it's a superior car service not just because it makes you look and feel cool. No, there are other advantages to getting limo service.
It is safer: The major objective in delivering you securely to your destination is your peace of mind. A professional chauffeur has the education and expertise necessary to provide you with a safe and secure trip. Our cars at King Car and Limo are all recent models that have been meticulously maintained for both comfort and safety. You'll never have to worry about traveling in a vehicle with safety concerns or with a driver who is unskilled. No matter where you are traveling in Bellport, NY, we will take care of you.
It is dependable: Attorneys, physicians, business leaders, and a large number of others often go to the airport or to appointments around Suffolk County with help from King Car and Limo. We represent a number of significant firms that provide transportation to locations where commercial aircraft service is restricted.
Consistent clients returning to King Car and Limo suggests that you can rely on their firm for excellent services and dependability.
All of Bellport, NY, and the whole Suffolk County area are served by King Car and Limo.
Call King Car and Limo when you need transportation to the airport or to any other location or special event. Our reliability with good automobiles that are fully insured and maintained is what sets us apart.
It is cheaper: In many circumstances, a limousine journey is actually less costly than alternative modes of transportation. Some people think that it will be costlier to use a limo because of the elegance associated but in reality that is not the case. Companies that offer limo service like King Car and Limo often charge you less than a taxi cab or other modes of transportation would. This is just one of the many benefits of getting car service from us.
Additionally, the amount of space you get for the price you pay is so much better than what you gain by calling upon a taxi or other type of transportation. Trunk space and other storage space is so much larger in a limousine.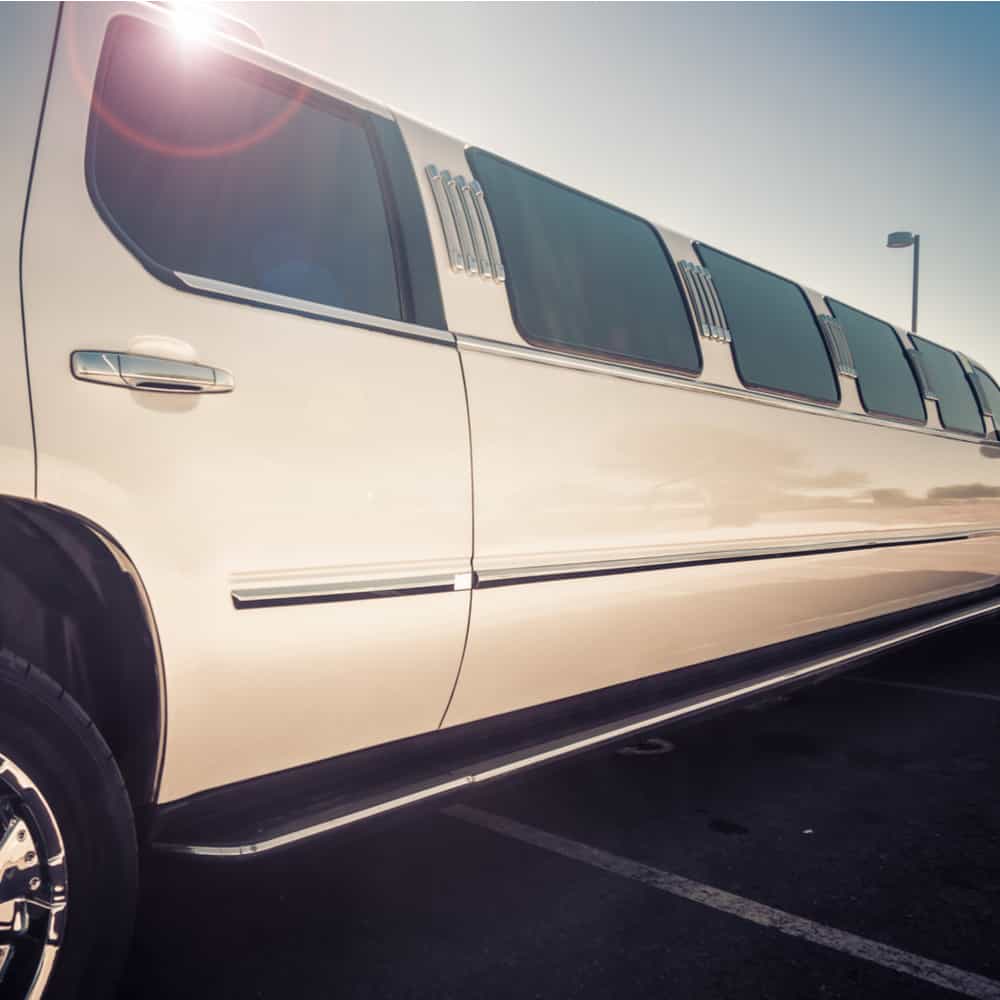 Contact us today!
When you call us at 631-751-4164, you are calling a company that knows everything there is to know about car service and especially limo service. We know why people select limos and why they are let down by so many competitors. We will provide you with a ride – and an experience – you won't soon forget.
Throughout all of Bellport, NY, and the greater Suffolk County area, people have turned to King Car and Limo for service and expertise that is unmatched by anyone else. Give us a call today, talk to us about our limo service options, and discover why there really is nothing like riding in style with King Car and Limo.
---
Some information about Bellport, NY
Bellport is a village in Suffolk County, New York, United States. The population was 2,084 at the 2010 census. The village is named after the Bell family, early settlers of the area. South Country Road in the village, features small businesses such as antique shops, artist galleries, small inns, restaurants, and a service center. These family run businesses get community support through the Bellport Chamber of Commerce. Bellport is also home to the Gateway Playhouse, a professional summer theater in operation since 1950. Bellport is in the town of Brookhaven and is on the south shore of Long Island adjoining Great South Bay. It is officially known as the Incorporated Village of Bellport.
The land that is now Bellport was purchased along with what is now the hamlet of Brookhaven (then called Fireplace Neck) and western South Haven from the Unkechaug Indians in 1664 by settlers from nearby Setauket, who were attracted by the plentiful harvests of salt hay. The part that became Bellport was named Occumbomock Neck. Jonathan Rose was the first permanent settler in the 1680s, and by 1720 the Rose family owned much of Occumbomock Neck. In 1829, Captain Thomas Bell, a Scottish immigrant, bought land there. He sold sections of it, and by 1843 the village had 30 dwellings and 200 inhabitants. He changed the name to Bell-Port (now Bellport), envisioning a seaport, since Bellport was very close to the Old Inlet, a breach in the barrier island Fire Island, which gave Bellport easy access to the open ocean. With Colonel William Howell, Bell built a dock and a road to the dock. The breach healed over, however, and Bellport instead became a tourist attraction, with wealthy visitors coming by railroad and then coach from New York City. Although all seven hotels eventually closed, the last in the 1950s, Bellport remained associated with wealthy New Yorkers, who eventually established year-round residences. After World War II, nearby Camp Upton was converted into Brookhaven National Laboratory, bringing in more, highly educated, year-round residents.
Bellport was incorporated as a village in 1910. On July 4, 1980, the Bellport Academy and Bellport Village Historic District were listed on the National Register of Historic Places.
On March 8, 1963, Bellport High School burned down. No one was killed, but 40 students and teachers were hospitalized. The replacement school was built in Brookhaven, but is still called Bellport High School.
Useful links for Bellport, NY