Car Service in Middle Island, NY 11953
Car Service near me Middle Island, NY
What is a car service?
A car service is exactly what it sounds like: a way for you to get a ride just about anywhere for a low, affordable price. With a professional car service like the one provided by King Car and Limo, you get a smooth ride without any problems. Plus you get professionalism, expertise, safety and elegance that only King Car and Limo can provide.
Using a car service like King Car and Limo instead of a ridesharing app like Uber or Lyft offers several benefits. Don't put your safety and security at risk when you can have complete peace of mind. When you need a car service in Middle Island, NY you need King Car and Limo.
Why hire us?
The decision to engage a professional car service for chauffeured transportation is one that should not be treated lightly, particularly when it comes to the safety of you and your family and friends or employees. You want them to have a nice experience and to reach their destination safely, pleasantly, and with five-star service.
When you call upon us at King Car and Limo, we guarantee that everyone who rides with us is focused on the goal of their trip rather than the logistics. Furthermore, while traveling with a professional car service like us, the risks of travel delays or cancellations are reduced – you can rest certain that every rider will arrive at the airport, location, or event on time.
There is a good reason why so many people in Middle Island, NY, and the greater Suffolk County call upon us time and time again. When it comes to premier car service near me, there is none better than King Car and Limo.
Sadly, some car service companies in Suffolk County lack the professionalism that business travelers need. Some businesses give unreliable service, fail to listen to your specific demands, and ultimately fail to deliver satisfactory automobile service. It's critical to know what to look for in a business before signing a contract with them in order to prevent a corporate car service catastrophe.
You will know you are in good hands the moment you slide into the back of a car owned by us at King Car and Limo. No matter where you are traveling in Middle Island, NY or Suffolk County, you will be relaxed and enjoying the ride.
Why use a car service?
We are safe: When you call a Lyft or Uber, you have no information about the vehicle's quality or the driver's reliability. You might be almost to your destination when the automobile breaks down due to lack of maintenance.
Anybody really might be the driver. Vulgar drivers, disrespectful drivers, and even aggressive drivers have been reported. With a car service like the one from King Car and Limo, you receive a vehicle that is maintained on a regular basis and a driver who has passed a background check.
If anything goes wrong and your automobile breaks down, a car service can immediately provide you a replacement.
We are clean: The issue with somebody who picks up passengers in their own vehicle is that you never know how clean it will be. Because he picked up the kids from school an hour ago, it may have had car seats in it, and now you're sitting on five-year-old French fries. On the chairs, there might be garbage, dog hair, and who knows what else.
The inside of the automobile is cleaned on a regular basis using a car service near me. Because the automobiles are not utilized for personal purposes, they are solely used to pick up and drop off clients. This ensures that the automobile is pristine and spotless both inside and out. All over Middle Island, NY, riders have come to rely on King Car and Limo.
We are reliable: Do you have any idea what time you'll be arriving at the airport? Is there a deadline for your kid to arrive at a summer camp location? You may schedule a vehicle service from King Car and Limo and it will wait for you till you arrive. No matter when you need a ride, day or night, we are ready to get you there.
A professional driver will arrive on time and will be both professional and polite.
You have really no clue where they are if you use a ride-sharing service. As he makes his way to the airport, you might be waiting for up to 15 minutes. But when you call upon a professional car service company like King Car and Limo, you know you are being driven by an expert who passed the proper background checks and will keep you safe – and on time.
We charge ahead of the ride: A rideshare driver is compensated depending on how far you travel, much like a taxi driver. If the driver is unfamiliar with the region or wants to get a higher price, he will take a roundabout route in order to take longer.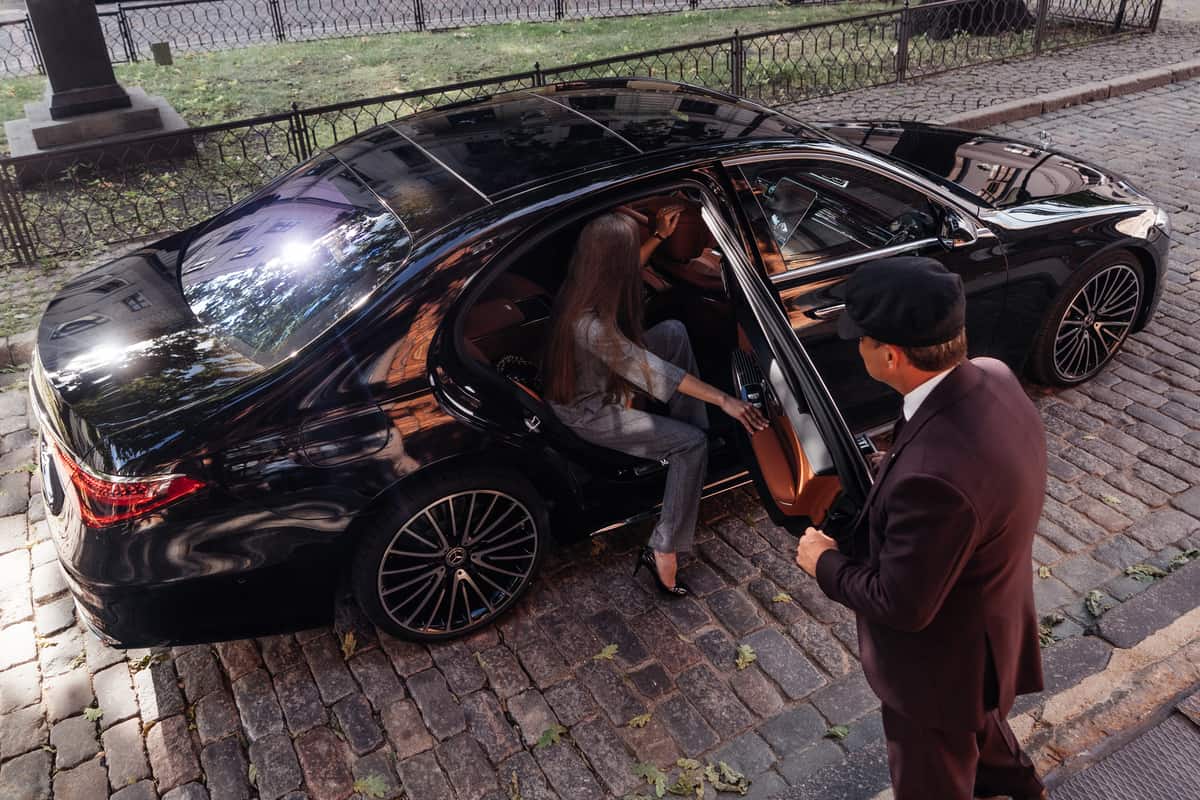 When you use a car service, you know precisely how much you'll spend up front. The motorist has no motive to choose anything other than the most direct path.
Contact us today!
When you need a car service near me, you simply have to contact us at King Car and Limo. Why? Because we are head and shoulders better than a typical ride share experience.
King Car and Limo is full of driving experts with great professionalism and care for their jobs. They will get you where you need to go on time and with great safety and respect. No matter where you are going, call us for a ride. Contact us today at 631-751-4164 to discuss your next trip. We want to get you where you need to go!
---
Some information about Middle Island, NY
Middle Island is a hamlet and census-designated place (CDP) in Suffolk County, New York, United States. The population was 10,483 at the 2010 census. It is situated between the hamlets of Coram and Ridge, to the west and east, respectively, and Rocky Point and Yaphank to the north and south. The name derives from the fact that it lies approximately halfway between the eastern and western ends of Long Island as well as halfway between the northern and southern boundaries.
The European-American history of Middle Island goes back at least to 1766, when the first Presbyterian church was built. Rev. David Rose, who was also a doctor and a pastor of the South Haven church, covered his immense parish on horseback. He filled his saddle bags with Bibles and medicines to minister to his frontier congregation. In 1766 the parish opened a cemetery just across from the church.
Around the same time, a veteran of the French and Indian War named Jonathan Edwards who admired the white pine trees of Quebec swiped the seedlings for himself and began planting them along what is today Middle Island-Miller Place Road. Many of these pine trees were spread throughout the community. A local farmer named William Dayton swiped some of the pine cones from the site of the original plantings in 1812 and brought them to his farm south of what is today Middle Country Road, towards an area of Yaphank-Middle Island Road north of Longwood Road. The area near the William Davis farmstead is now part of Prosser Pines and Cathedral Pines County Parks.
The first schoolhouse was built in 1813 east of the church. In 1837, a new church was built just to the rear of the older one. It served the community for 200 years until the new Christian Education building was built at the Longwood Estate in 1966.
Learn more about Middle Island.
Useful links for Middle Island, NY